Your Support Matters – End of Year Fundraising Drive
As we now enter the autumn season and approach the end of the year, we ask you to consider, amidst all the turmoil of current events, what is most important to you?
If you're like us, your list includes your loved ones, your family and friends, and your health.  Maybe your list includes the well-being of your country as well as our world and all its living creatures, animal and human.
If you're like us, your list definitely includes Buddhism and in particular, Pema Khandro Rinpoche and her teaching activities through Ngakpa International, including the Buddhist Studies Institute, Dakini Mountain Retreat Center and the Yogic Medicine Institute.
One thing we can tell you for sure, is that Buddhism and Ngakpa International thrive or diminish based on your patronage.  It's always been this way.  Throughout history, Buddhism has gone up and  down, waxed and waned many times based on who supports it financially.
Last year, Pema Khandro and Ngakpa International conducted 261 retreats, classes and trainings. 161 of these were free and for the others, over $20,000 in financial aid was given.
With financial support, this can continue.  With your support, Pema Khandro can continue as a full-time teacher.  With adequate support, all the various expenses including, for example, webmaster services, accounting, software platforms and insurance are paid and Ngakpa International is sustained.  With proper funding, the Dakini Mountain Retreat Center is maintained and needed improvements are made.  The Annual Budget for these critical needs is $365,000.
Is there a way you can make a generous donation?  We invite you to put your funds toward that which is most important to you and help Buddhism and the work of Pema Khandro to continue.  Your support matters.
As further incentive to your generosity, please view the following. All gifts are one of a kind, and first come, first serve.
Donors of $100,000 or More
Will receive as a gift one the rare and remarkable thangkas of your choice.
At this level, you also have the option to choose this:
Incredible antique temple-sized Buddha Mandala

Shown here with some happy Sangha members for size
Donors of $50,000 or More

May choose one of these large exquisite thangkas:
Very Large Vajrayogini with Abundant 24 Karat gold and Exquisite Silk Brocade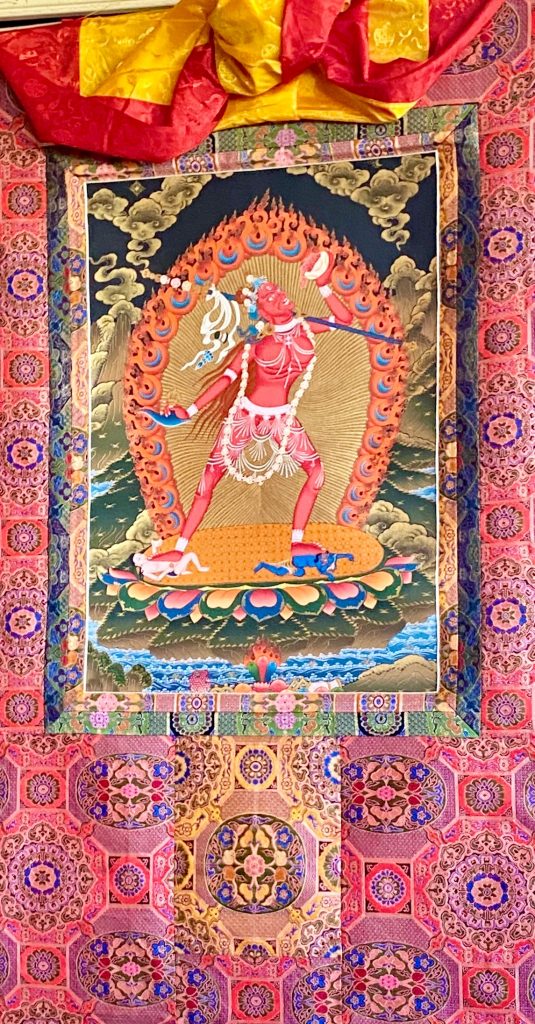 Padmasambhava with Dragon and Exquisite Silk Brocade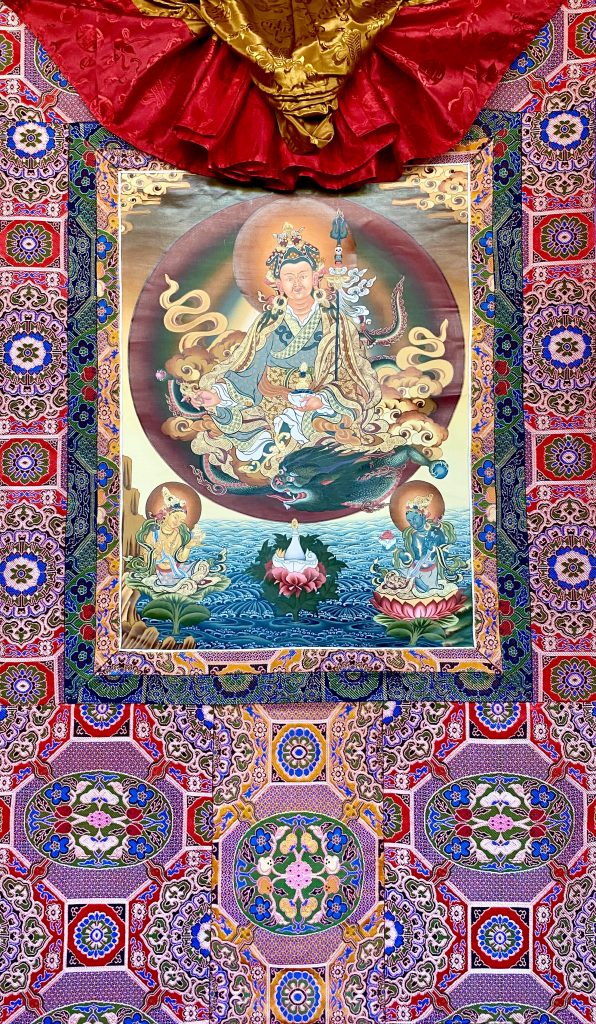 Rare Dorje Sempa with Waterfall and Exquisite Silk Brocade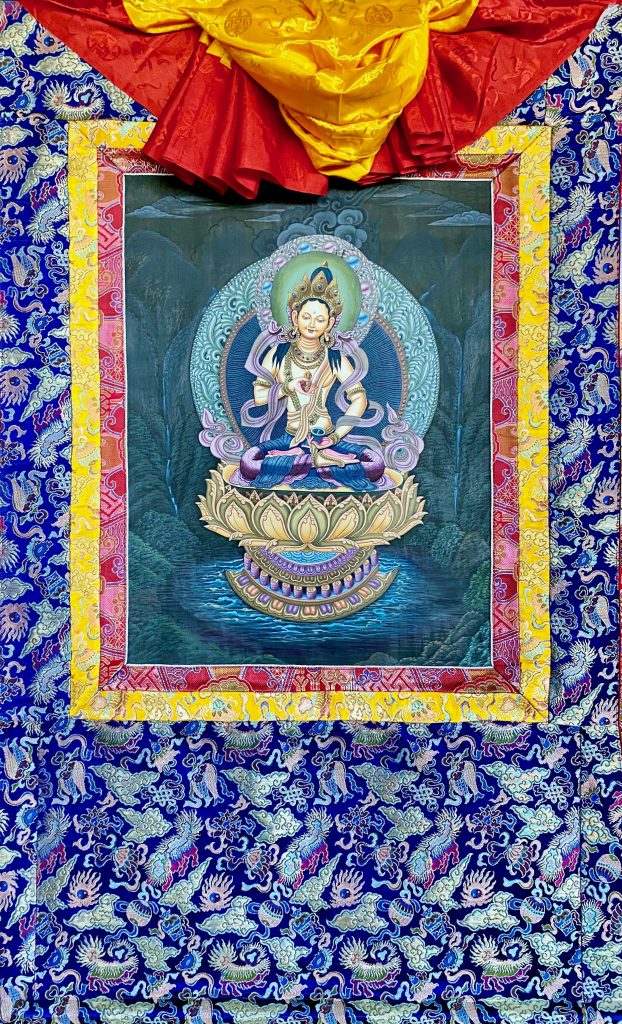 One of a Kind Green Tara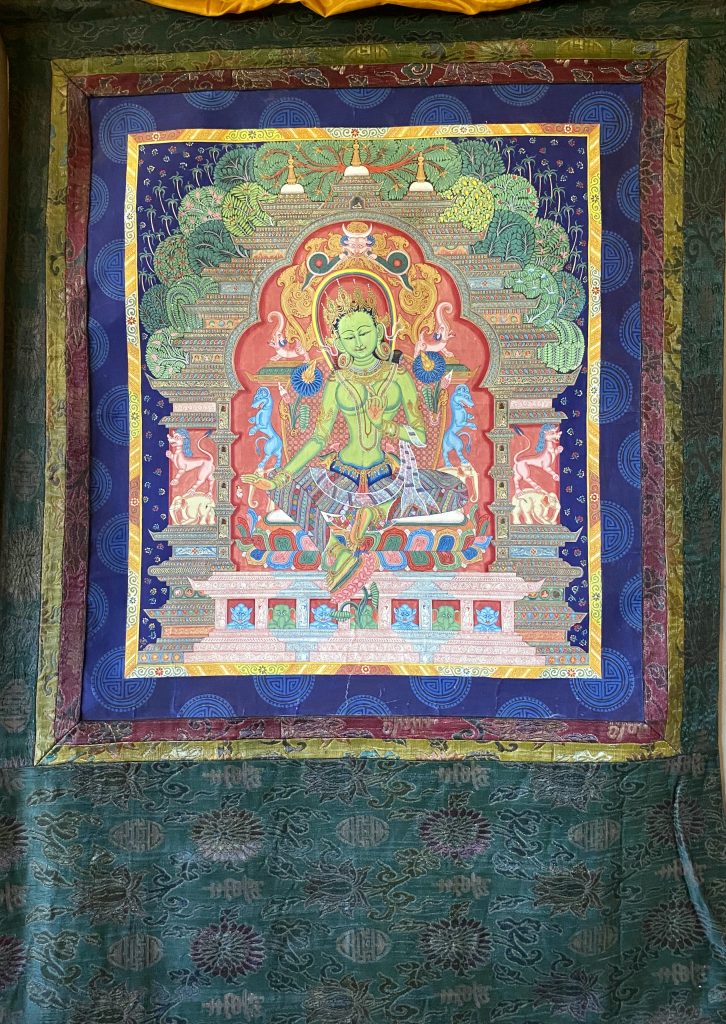 Stunning Padamsambhava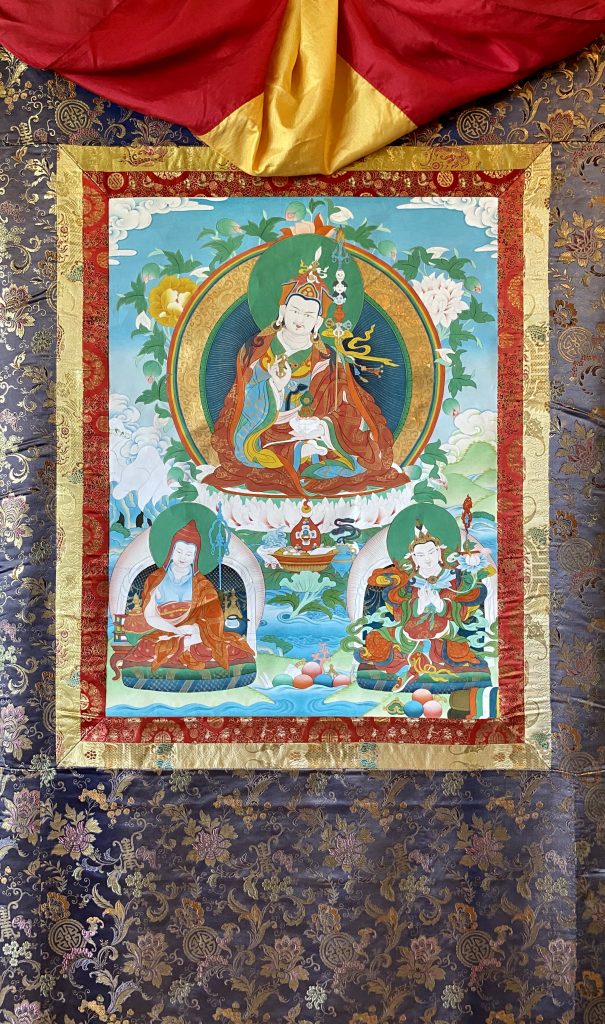 Donors of $25,000 or More
Will receive as a gift one of the following
beautiful medium sized thangkas of your choice:
Rare and Unique Vajrayogini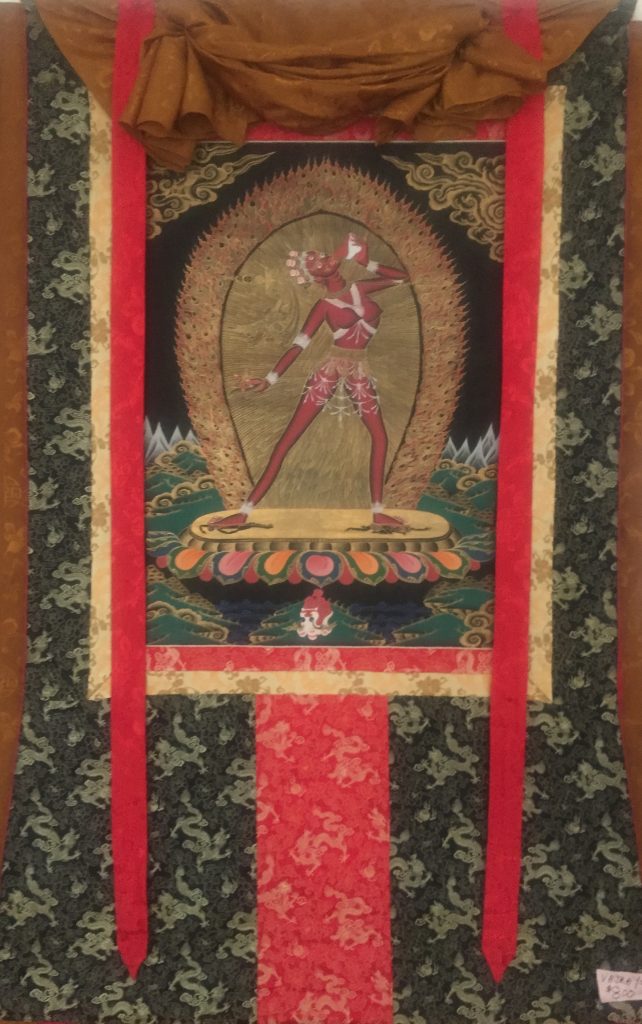 Lovely Green Tara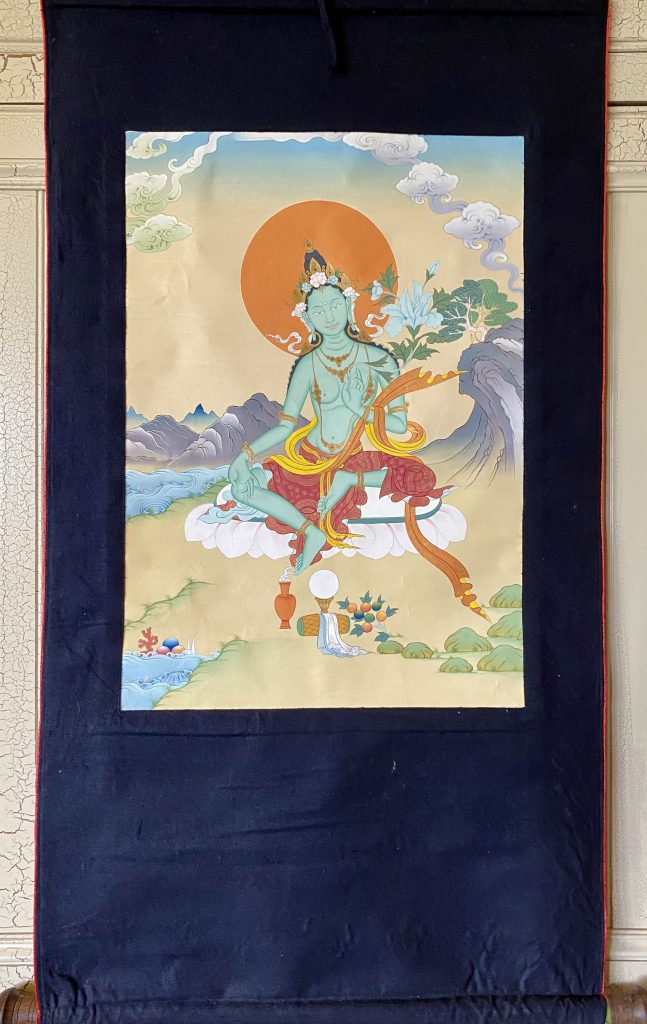 Incredible Sky-Flying Vajrayogini with Exquisite Silk Brocade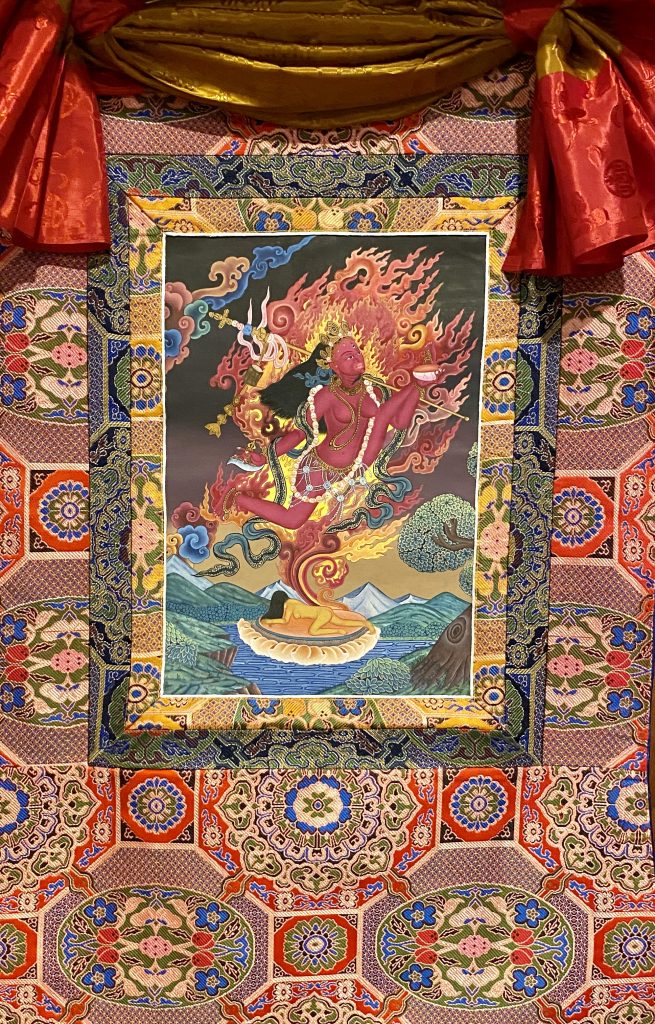 Donors of $10,000 or more
Will receive as a gift on of the following one of a kind
medium sized unique thangkas of your choice: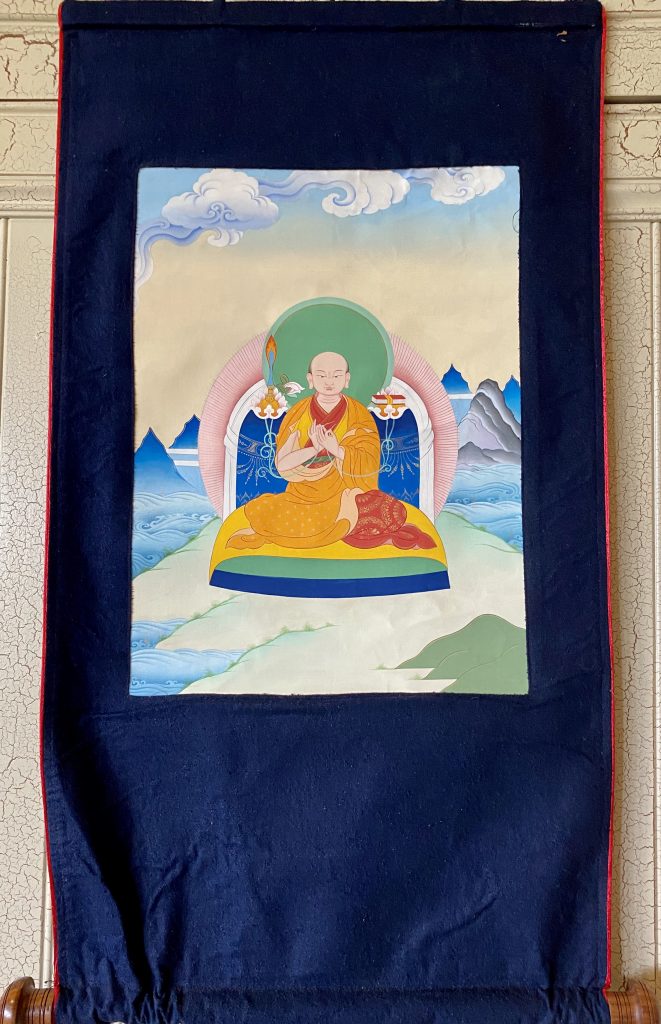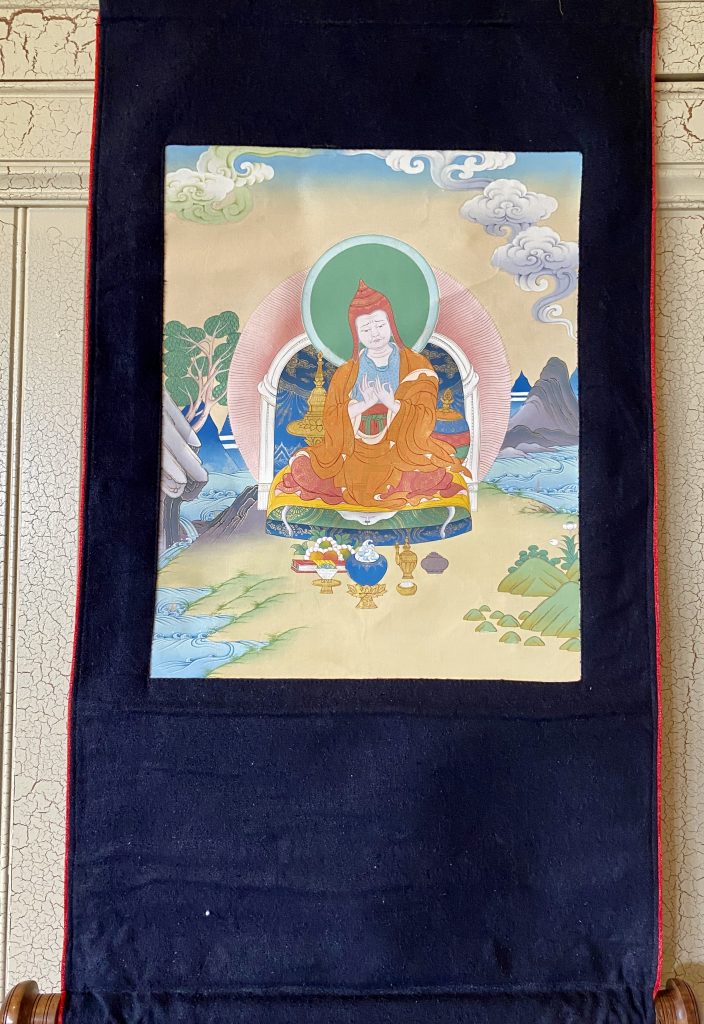 Donors of $5,000 or more
Will receive as a gift one of these one of a kind small thangkas of your choice: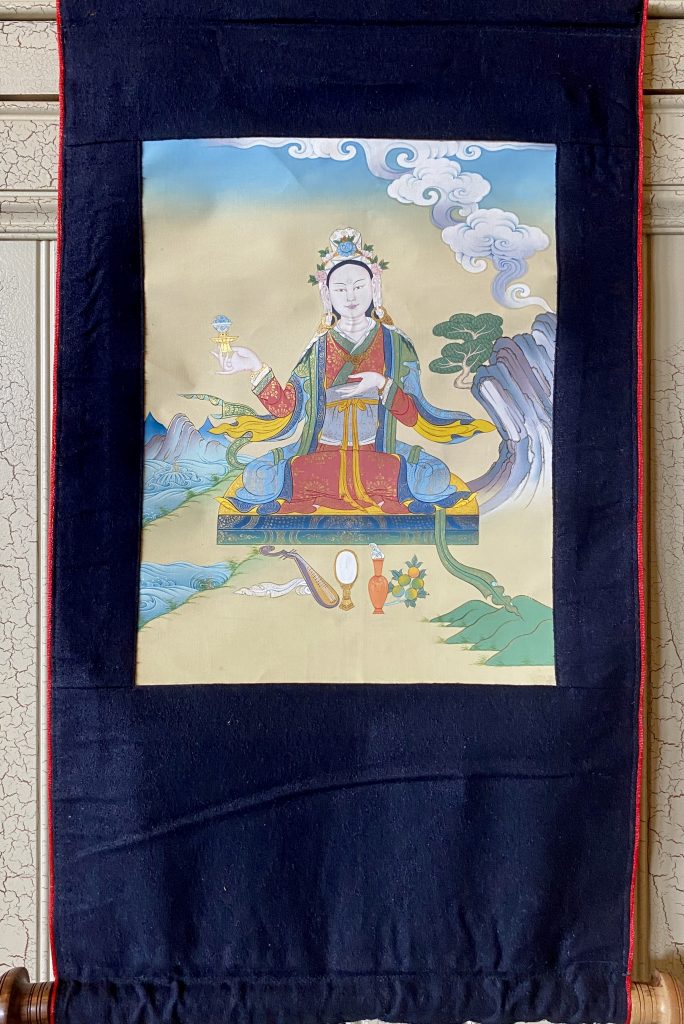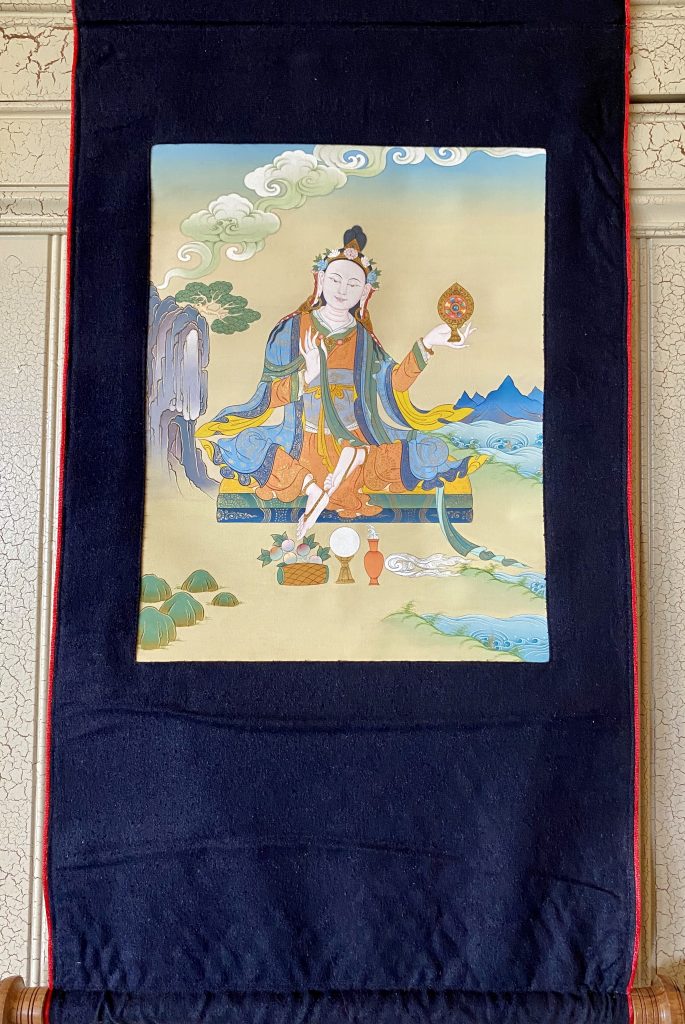 Donors of $1,000 or more
Will receive as a gift a Buddhist Yogis Sangha T-Shirt.
Please donate as generously as you can by clicking the link below.   
We will contact you for your choice of thankga gift after making your generous donation. May you be rewarded many times over with abundant good karma and the knowledge that you have supported the teachings of Pema Khandro and helped Buddhism to survive and flourish.  Thank you!  
Ngakpa International is a 501(c)(3) nonprofit EIN 68-0529687 and all gifts are tax deductible as allowed by law.  Checks may be sent directly to the address below.
Ngakpa International
P.O. Box 2396
Nevada City, CA 95959
USA