Buddhist Ethics
With Pema Khandro, Aruna Rig'dzin and Dr. Satya
January 25 - February 20, 2023
Buddhist Ethics
Jan 25 – Feb 20
COURSE DETAILS
How to live a good life, from a Buddhist Perspective. The Five Precepts, from a Tibetan Tantric Perspective.
This course on Buddhist Ethics goes through the Five Buddhist Precepts. The five precepts form the basis of a Buddhist way of life and the vows that Buddhists Seek to follow. The Five Precepts are a discipline of freedom, honor, and precision that cover the potent themes of life from the extraordinary perspective of non-duality.
Topics covered in this course include
Buddhist theories about vegetarian lifestyle vs. meat-eating,
Buddhist perspectives on alcohol and drug use,
Conscious use of sexual energy, Buddhist philosophy about desire
Handling resources, money and spirituality
Honesty, and the speech that takes us beyond confusion.
*Completion of Buddhist Ethics is required for:
Vajrayana Training
Meditation Instructor Training Certification
Vajra Sangha Membership
Ngakpa Training
OVERVIEW OF SELF-PACED COURSEWORK
Buddhist Ethics 1: Introduction to Vows and Codes: the 5 precepts, the 3 vows, codes of conduct, and principles of integrity
Buddhist Ethics 2: Introduction to the 5 Precepts & Precept 1- Doing No Harm
Buddhist Ethics 3: Introduction to the Precept of Non-harming
Is killing ever justified? Buddhist stories and history that give perspective on this issue
Buddhist Ethics 4: Introduction to the Precept of Not Taking What is Not Freely Given – Overview of the precept, systems of exploitation, Tibetan cultures, and practices.
Buddhist Ethics 5: Sexual Misconduct – making sense of different viewpoints.
How to have integrity in one's sexuality from various Buddhist perspectives.
Buddhist Ethics 6: The Story of the Lying Mahasiddha
Buddhist Ethics 7: Vow of Speech – Speech with Integrity
How to use speech for non-harm and liberation, and how to abandon false speech.
Buddhist Ethics 8: False Speech Addendum
Speaking up in the face of abuse, divisive speech, speaking up and out. An Addendum to The Fourth Precept.
Buddhist Ethics 9: Precept Against Intoxicants – Avoiding the Demented State
How to remain stable in the unaltered state, and discussion on addictions.
Buddhist Ethics 10: A Review – Underlying Principles Behind Buddhist Ethics

SCHEDULE OF TRAINING – LIVE CLASSES

Live Introduction with Pema Khandro
Wed Jan 25th – 5pm pacific | 8pm eastern

Focus Groups with Aruna Rig'dzin and Dr. Satya
Mondays – Jan 30 + Feb 6, 13, 20, 27
1-1:30pm PT / 4-4:30pm
Focus Groups offer review and discussion of self-paced coursework and time for fostering community connections.
PREREQUISITES
This is an open teaching, there are no prerequisites required to access this course.
---
Tuition
General Tuition $108
* Free for Supporter Members and Above
*  Become a Member or View Member Benefits (link)
---
Financial Aid
Financial aid scholarships are available.
The course costs are set at a minimum fee already, with financial aid built into all tuition rates. Because we are a non-profit organization, the costs of all activities and overhead of our organization must be covered by the participants of the courses or donations and all courses are offered at below cost. For those who are experiencing genuine financial hardship and wish to enroll in the course, Financial Aid applications are available.
Financial Aid Scholarships are 50% discount off of General Tuition.
Applications must be received in advance; Financial Aid Application (link)
Leaders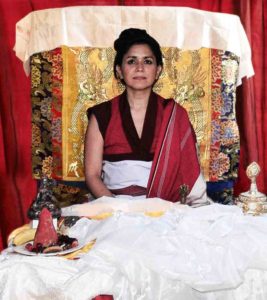 Pema Khandro
Pema Khandro is an internationally renowned teacher and scholar of Buddhist philosophy. Ordained in the Nyingma lineage, enthroned as a tulku, and trained as an academic, her teachings celebrate the dynamic coalescence of tradition and the modern context. She is the founder of Ngakpa International and its three projects: The Buddhist Studies Institute, Dakini Mountain and the Yogic Medicine Institute. In her work as a Buddhist teacher she is an authorized Lama and lineage holder of the Nyingma and Kagyu traditions and was enthroned to carry on the lineage of her predecessor, the first Pema Khandro, an early twentieth century…
Learn more about Pema Khandro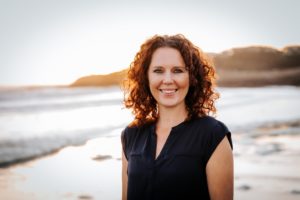 Aruna Rig'dzin
Aruna Rig'dzin has been studying Tibetan Buddhism with Pema Khandro Rinpoche since 2000.  She is a member of the Board of Directors of Ngakpa International and the Director of the Yogic Medicine Institute. She is also a NAMA certified Ayurvedic Practitioner with over 16 years as an Advanced Yoga Teacher, Meditation Instructor and Panchakarma Specialist (CPT). Completing over 250+ hours of ERT (Emotional Repolarization Technique) with clients from over 20 countries around the world, Aruna is passionate about healing, sustainable living and giving you the tools to live a vibrant, healthy and clear life.
Learn more about Aruna Rig'dzin
Dr. Satya
Satya Shiva has been studying with Pema Khandro Rinpoche since 2001. She is the Chief Operating Officer for Ngakpa International since 2010 and is a member of the Board of Directors. Satya is the Panchakarma Clinic Director of the Yogic Medicine Institute since 2004, a Doctor of acupuncture and Oriental Medicine, as well as a NAMA certified Ayurvedic Practitioner.
Learn more about Dr. Satya